Web Page Design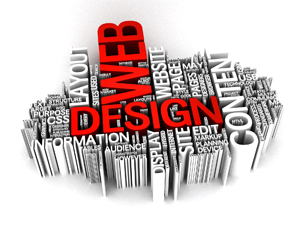 What's so important about web page design?
It's important to have a design that looks good because it reflects you. More important than that, a good looking website that's easy to use will mean more visitors to your site. Internet users have expectations whenever they go to a website; if you meet those expectations there is no reason for them to go anywhere else. On the other hand, if your home page takes all day to load or the site is confusing, you can be sure people will find another one that's easier for them to use.
Good versus Bad Design
The primary criteria for a good design is whether of not the website does what you want it to do without making any of several mistakes that can cost you visitors. We've put together a list of things that can make your website successful and another list that will surely doom your website. We will be happy to provide you a copy upon request, and will certainly go over this list with you when it comes time to design your website.
Do you design my website to be unique or do you use Templates?
We prefer to design it from the bottom up without using a template. That said, we do have a limited number of customizable templates available if you find a template design to your liking. For some reason virtually all web designers treat use of a template like adding bacteria to food, but there are some good designs out there. The good ones are easily modified so it won't leave you with a carbon copy of someone else's website built with the same template. It's simply your choice. Template or not, your website should look like YOU want it to.
What if I don't like the website you make for me?
We cannot answer that from experience because it has never happened. Just as a good carpenter measures twice, cuts once, we don't go off on random paths without you knowing your options first, then us having a good idea of what you want and what will work for you. That's why we emphasize the planning up front.
Who creates the content of the site?
You do. We take the words you want to say, the pictures or graphics you want to display, and put them into an attractive and easy to use format.
Can I see what the website will look like if I'm trying to decide between different colors?
Yes. We create one page for both color schemes and fill it with random text so you can see what it looks like. When you decide which one you want, then we build all the pages.
How long will it take to make a website for me?
That can only be answered by knowing what kind of site you want, how big will it be, what features must it have, what is our current workload, etc. When you contact us, we will be back in touch to ask the questions needed to answer this question.
Changing content of your website
If you have content that changes regularly, we build the site with that in mind and provide you with an easy way to change your own content. If for some reason you don't have the time or feel comfortable doing that, we can negotiate terms for frequent updates. See our Services page for more information.